The Walled Kitchen Garden Network's Forum this year was held, for the first time in Northern Ireland, on the 13th and 14th of October. We were based at Clandeboye near Belfast, which was close to our main destination, the beautiful Mount Stewart Estate.  Mount Stewart does not have large enough conference facilities whereas Clandeboye could easily accommodate us.
Situated on the peninsula between the Irish Sea and Strangford Loch, Mount Stewart enjoys a unique microclimate enabling many Southern Hemisphere plants to thrive.
From the NT's website;   AN EXCITING CHALLENGE.
The garden team have high hopes for the walled garden. Plans include replanting the rose garden, restoring the dairy, crafting and fitting new wooden gates, reinstating a path network, installing decorative borders and restoring the glasshouse which houses the vine.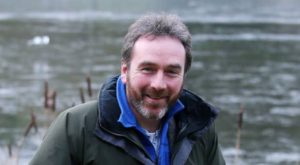 'The restoration of the walled garden will make the house come alive and be a source of excitement in its own right,' says head gardener Neil Porteous. 'The chance to restore this space to how Lady Londonderry had it is quite a thrill!"
A nursery in the restored walled garden will also give visitors the chance to see how Mount Stewart's wider gardens are cared for. The garden will be home to young trees and shrubs before they're given a permanent place in Mount Stewart's extensive woodland gardens.