A visit to Chris and Karen Cronin at Croome walled garden last month found them exploring a new archeological discovery in an old greenhouse.
After carefully examining an old illustration of an unusual vinery they realized that it may very well be the ruined greenhouse attached to the hotwall at the Southern end of the garden.
Chris also saw that he could prove this by excavating the floor in one corner and, if correct, he would find steps leading down to a furnace.
So, armed with pick and shovel he set about the job . . .2000 calories later his efforts were met with success!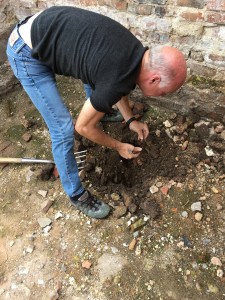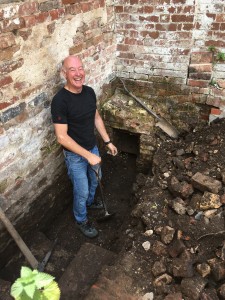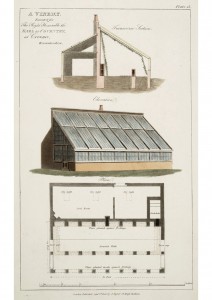 The total Cost to the Earl of Coventry was £241.12.4 back in 1805.
The greenhouse has vines planted along both the front and back walls with arches under both walls to allow the roots to move outside.The hot smoke from the furnace is circulated along the back wall and through the centre of the greenhouse via brick ducting before escaping via the central rear chimney.
Good luck with the restoration Chris and Karen!