This year the theme for the Forum was Community Gardens.
SPEAKERS. BRIAN CORR, Head of Gardens Dumfries House. KATE RYCROFT, Amisfield community gardens. LOIS AMOS, Bedfords Park walled gardens. MARY DAWSON AND CHRISTINE MBYAE, Bohemia in Hastings community gardens.
After registration on Saturday we were treated to talks covering the broadest range of projects, timelines and budgets imaginable. From massive to mini, millions to minuscule and months to 'work – in – progress',  the speakers were all inspiring. Brian described the huge challenge of getting the then derelict gardens at Dumfries House into a state fit to be opened by Her Majesty the Queen within a very tight deadline. Kate gave us an update on her last talk given 5 years ago and Amisfield continues to grow and fulfil its promise, Lois showed her tenacity and fighting spirit as she wrestled Bedfords Park away from an intransigent authority, she and her team turning it into a community facility ticking all the boxes and Bohemia seems to be living up to its name as Mary and Christine and friends create a fantastic community resource out of the hard work and goodwill of the community. The common theme running through all of these projects is the work and dedication of volunteers.
Brian Corr and staff took us around the grounds and the walled gardens of Dumfries House after lunch. The estate has been magnificently restored since being rescued by Prince Charles. Of special note in the beautiful walled garden is the teaching garden for children where the Gardeners house and outbuildings have been transformed into a well designed and equipped school with tiny potting benches, food preparation, cooking demonstration kitchen and eating areas. All trimmings and leftovers end up in the compost.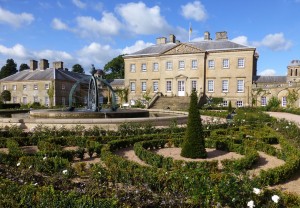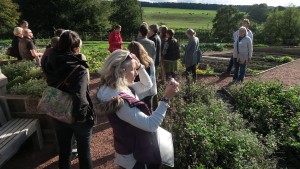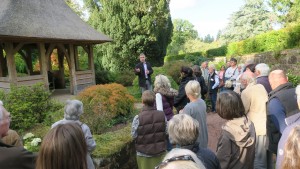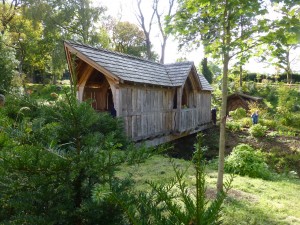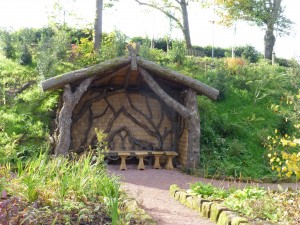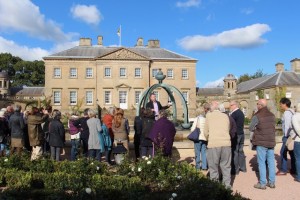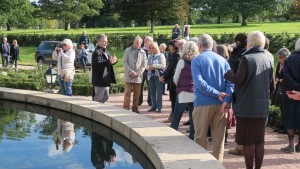 DUMFRIES HOUSE WALLED GARDEN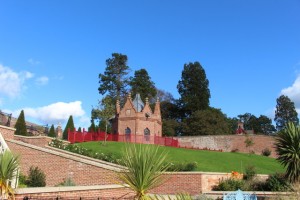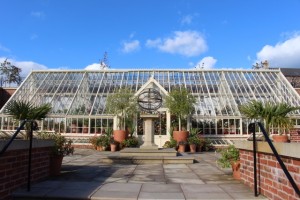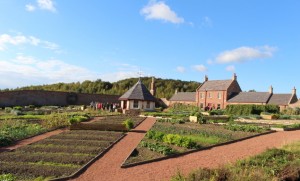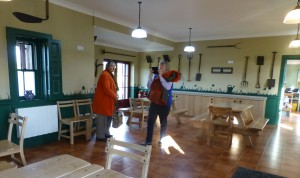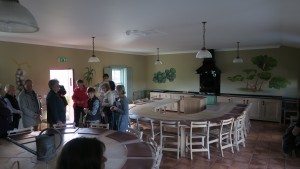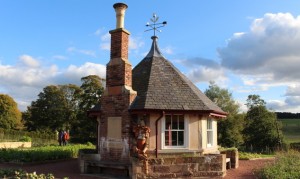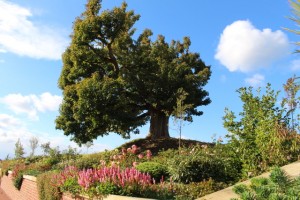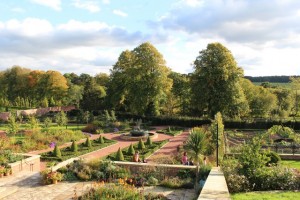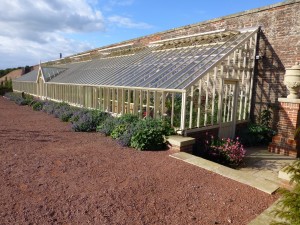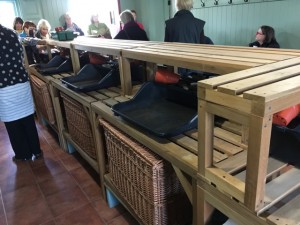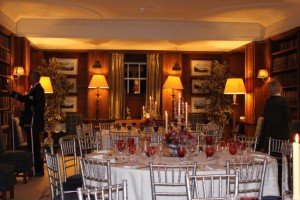 That evening we enjoyed an excellent dinner in the Library at The Library at Dumfries House.
CALLY GARDENS
Next morning we set off for a visit to some nearby walled gardens starting with plant collector Michael Wickenden's famous Cally Gardens. Michael had left the day before for a plant collecting trip to Myanmar. We heard the sad news of his death during this trip a week after the Forum.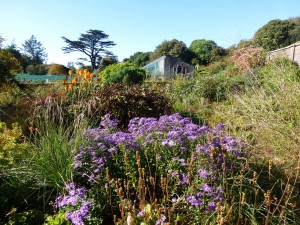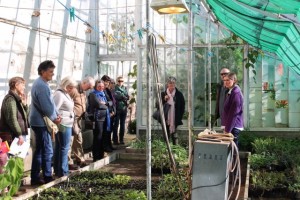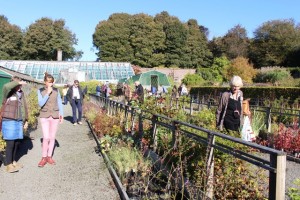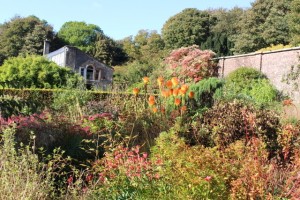 THREAVE
Threave House was built by William Gordon, a Liverpool businessman who had bought the Threave Estate as a summer home for his extensive family in 1867. The house and estate were passed to the National Trust for Scotland by William's bachelor grandson, Major Alan Gordon, in 1948. The NTS have since continued to maintain and develop the 24 hectares of gardens around Threave House as a visitor attraction. The gardens also serve as a live classroom for the NTS's School of Practical Gardening, which offers much sought after one year courses in the practical skills of amenity gardening.
Michael Lawrie, Head of Gardens at Threave, gave us an informative tour of the walled garden and glasshouse.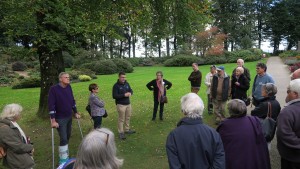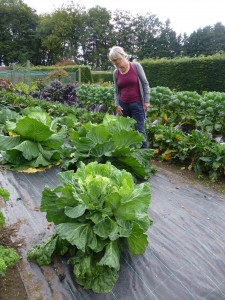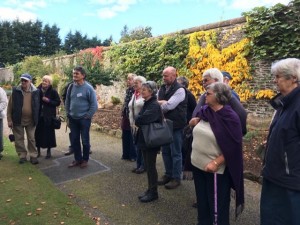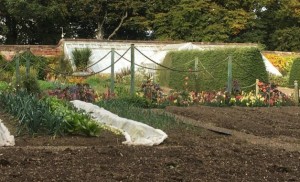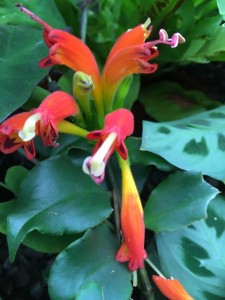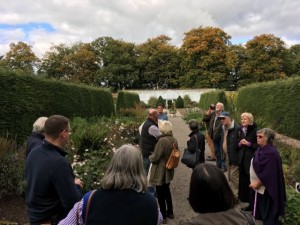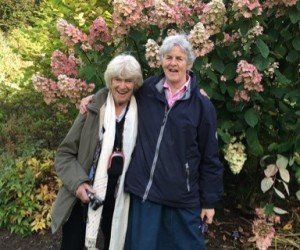 ELLEN BANK  run by Elizabeth and Alasdair MacGregor with their son John.  
In their charming oval walled garden they have established a wonderful nursery full of cottage garden perennials such as violas, clematis and penstemons.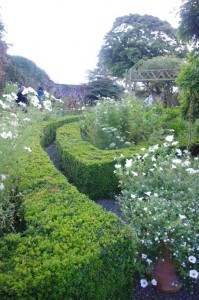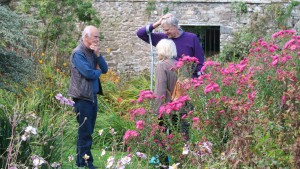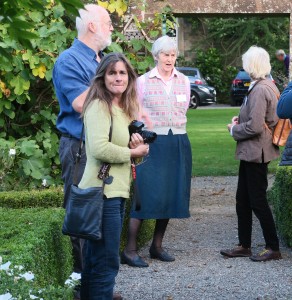 Then on to Theo and Julian STANNING's lovely garden for tea to round off a beautiful day.