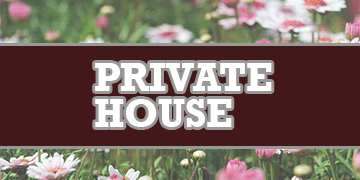 We're looking for an enthusiastic kitchen gardener to further develop and improve the walled garden at a private residence in Hampshire. The recently built walled garden is in its 3rd year and is home to an Alitex Glasshouse along with 6+ main vegetable beds and top & soft fruits producing high quality and interesting produce which supply the families chef at this weekend residence.
This is very much a hands on role for an energetic person, you'll have a real passion for growing the required produce and presenting the walled garden and glasshouse to the highest of standards at all times, an eye for detail is essential in this role.
You'll be a self starter with excellent planning, organisational skills and the ability to implement improvements and complete all essential tasks throughout the year.
Applicants for this position should be accomplished, expert growers who have previously run a similar scale productive garden to exacting standards with a broad range of horticultural expertise.
Working in a team of 11 staff (4 other gardeners) you'll demonstrate excellent communication and team working skills with the ability to communicate at all levels effectively and build a strong relationship with the House Manager and families Chef who you'll liaise with on a weekly basis.
This rewarding full time, permanent position offers a very competitive salary of up to £35,000 based on experience & expertise, working Monday-Friday with occasional weekend watering during the summer months.
For full details click on link below
https://www.horticulturejobs.co.uk/job/334988/kitchen-gardener/?TrackID=55072&utm_source=jbe&utm_medium=email&utm_campaign=DateUnknown&BatchID=5339&JobAlertId=15672646