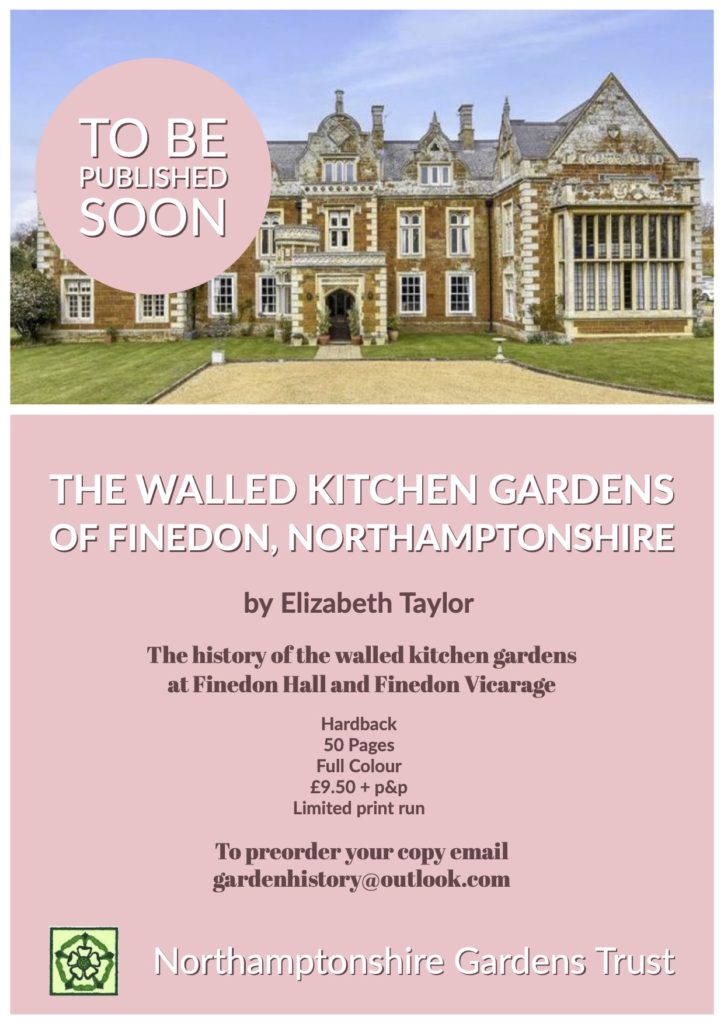 "Finedon Walled Kitchen Gardens" contains a wealth of previously unpublished research on the history of the two walled kitchen gardens in Finedon - those of The Hall (now in multi ownership) and The Vicarage (a private dwelling since 2000).
The book covers the period from the first incarnation of the walled kitchen garden at Finedon Hall c1805, Humphry Repton's suggestion to move the kitchen garden during his proposed redesign of the grounds, through the later history of the gardens up to the present day. The history of the vicarage kitchen garden is also covered, using primary source documents.
This is the first book to be published by the Northamptonshire Gardens Trust and is an exciting prelude to published material of the Walled Kitchen Gardens of Northamptonshire research project which has been underway for eight years.