Harewood House, Yorkshire 6th and 7th October
The Kitchen Garden and the Kitchen
Booking is well underway and we are looking forwards to very interesting talks and lively discussions – you can book using the registration form below, payment details are on the form:
Our speakers are all hugely experienced gardeners, historian and chefs, and we have a wonderful opportunity to hear and learn from:
Trevor Nicholson – Head Gardener at Harewood House, Yorkshire
Steffie Shields – Garden historian, specialist on 'Capability' Brown, writer and photographer. She is also a Vice-President of the Gardens Trust and Chair of Lincolnshire Gardens Trust
Claudio Bincolletto – Head Gardener at Keythorpe Hall Walled Garden, forager and ethnobotanist
Bent Varming – Head Chef at Keythorpe Hall
Claudio and Bent will give a joint talk, with an insight to how the gardens and kitchen work together to create beautiful, highly seasonal dishes for the Hall and their guests.
James Golding – Chef, member of the Royal Academy of Culinary Arts and sustainable food advocate.
There will be short introductions to the Walled Kitchen gardens we are visiting on Saturday 7th (see below)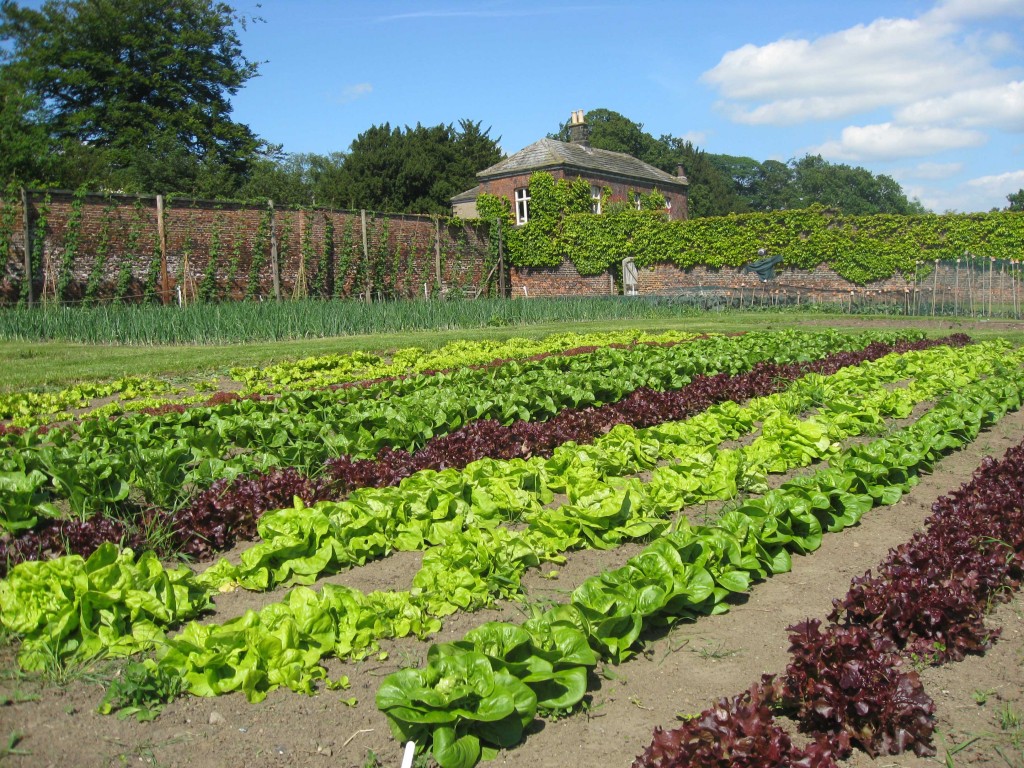 Friday 6th October – Attendees will meet in the Courtyard at Harewood House, from 9:00am where talks and presentations will be held during the morning. After lunch, we will spend the afternoon in and around the 18thC walled kitchen gardens with Trevor and his team. We will end the main part of the day* back in the Courtyard for discussion, Q&A and tea.
We are hoping to organise an *Evening Reception at Harewood, from 6:00-8:00pm to finish the day. More details will follow, but keep the time free, before heading off for the rest of your evening!
Saturday 7th October visits to Walled Kitchen Gardens in North Yorkshire – The first morning visit will take us to the Swinton Estate, to meet Dame Susan Cunliffe-Lister, head gardener of the 4 acre Walled Kitchen Gardens – one of the largest working and fully productive in England, with seasonal produce used across the Estate and restaurant kitchens.
We will then travel across to Helmsley Walled Garden and meet June Tainsh, Gardens Director, along with some of the people involved today who continue the work begun in 1994 by Alison Ticehurst. The 2007 WKGN Forum was held at Helmsley, so we are really pleased to be returning for a visit 16 years on. We will have lunch at Helmsley.
Our last garden is back in Harrogate at Rudding Park Hotel & Spa. A return to traditional ideas, and designed by Matthew Wilson in 2014, the Kitchen Garden sits adjacent to the original walled garden of the Regency House and Head Gardener's Cottage. Emma Pugh (Kitchen Gardener) and Sarah Owen-Hughes (Head Gardener) will show us the kitchen garden, and hope to inspire and inform with novel suggestions for the crops they grow.
The full Programme for both days will follow and there may be more updates to come. Maps for the gardens (parking etc) will be sent to attendees closer to the Forum date.
Own transport will be required, but we try to put people in touch to car share for anyone happy to do that. Accommodation is available across the area from Harewood village outwards, and we will be relatively close to Harrogate so there should be plenty of choice.
Further information is now available on the Events and Training page
Stay in touch! lucy@walledgardens.net